LH JAPAN - E FUND - Dividend (LHJAPE-D)

Category
Foreign Investment Fund
Investment Policy
The Fund will focus on investing in foreign mutual funds (or "master fund") on average in the accounting year not less than 80% of net asset value. The main fund that the fund invest in is the Invesco Japanese Equity Advantage Fund C-Acc Shares. Master Fund's policy is to enhance fund's net asset value in the long term using Japanese Yen currency as an indicator, emphasize on corporate equity instruments which their economic activities mainly occur in Japan. The Fund will invest in equity instruments of listed companies and via over-the-counter market.
To offset the exchange rate risk, The Fund will invest in derivatives at the discretion of the fund manager.

Investor should study and understand the fund's main investment in the fund. "Fundamental Information" at the end of this document.

The fund aims to return the investment returns based on the return of the master fund. (Passive Management)
The primary fund aims to provide higher return on investment than the Active Management.



Dividend Policy
Not exceeding 12 times per annum
Benchmark
Compare with the performance of master fund adjusted by foreign exchange rate for calculating returns in Thai Baht currency on the Calculation Date.
 
Registration date
10 August 2016
RISK RATE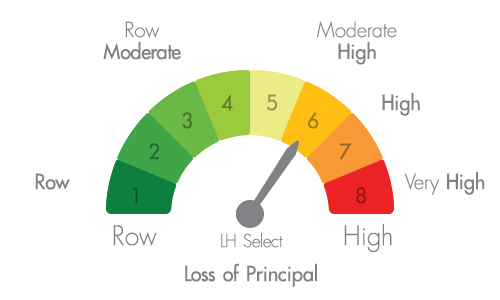 TRADING INFO
The gross purchase value of the first purchase (Baht): 1,000
Minimum purchase value of next purchase (Baht): 100
Minimum return (Baht): Not defined
Minimum return (Unit): Not defined
Trading hours: Every business day from 8:30 a.m. to 2:00 p.m.
Redemption Amount: within 5 business days from the next following day after the NAV calculation. Currently, the redemption fee is within 5 business days following the transaction date. (T+5)
Transaction channel: Land and Houses Bank Public Company Limited
Land and Houses Securities Public Company Limited
or appoint selling agents

Dividend history last 10
(Remark: Pay total 10 Time, Amount 2.6000 THB)
6 May 2022
0.1000 THB/Unit
29 October 2021
0.1000 THB/Unit
6 May 2021
0.1000 THB/Unit
30 October 2020
0.2000 THB/Unit
31 August 2018
0.1500 THB/Unit
4 January 2018
0.2500 THB/Unit
31 October 2017
0.6000 THB/Unit
25 August 2017
0.4000 THB/Unit
30 June 2017
0.5000 THB/Unit
28 April 2017
0.2000 THB/Unit