LH DIGITAL ECONOMY FUND - Accumulation (LHDIGITAL-A)

Category
Foreign Investment Fund
Investment Policy
This LHDIGITAL Open End Fund will focus on investing in an investment unit of the foreign mutual fund (or "Master Fund") with an average investment ratio for the accounting year of, at least, 80 percent of its NAV, whereby the Master Fund invested by the Fund is AXA World Funds-Framlington Digital Economy, capitalisation type in USD currency. The Master Fund has registered in Luxemburg and been under UCITS and managed by AXA Funds Management S.A.
AXA World Funds-Framlington Digital Economy (master fund) It aims to invest in equity around the world. By investing at least 2 in 3 in equity or equity-related securities. Equity-related companies of digital technology start from the beginning to the end of the process (Value Chain), which means since the discovery of goods and services. Decisions, payments and deliverables, as well as digital technology, facilitate information and analysis to better promote digital technology.
The Fund may invest in derivatives for hedging purpose to protect Foreign Exchange Rate Risk according to the Fund Manager's discretion.
The fund has an investment strategy that expects higher return on investment than the Active Management.
Benchmark
This fund will compare with the performance of master fund adjusted by foreign exchange rate for calculating returns in Thai Baht currency on the Calculation Date.
Registration date
29 March 2018
RISK RATE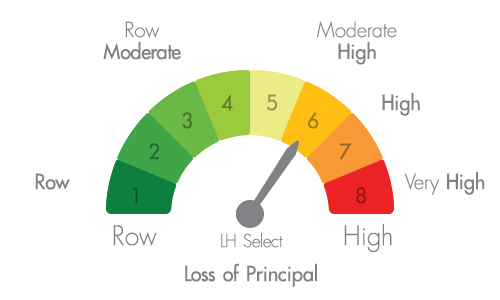 TRADING INFO
The gross purchase value of the first purchase (Baht): 1,000
Minimum purchase value of next purchase (Baht): 100
Minimum return (Baht): Not defined
Minimum return (Unit): Not defined
Trading hours: Every business day from 8:30 a.m. to 2:00 p.m.
Redemption Amount: within 5 business days from the next following day after the NAV calculation. Currently, the redemption fee is within 5 business days following the transaction date. (T+5)


Transaction channel: Land and Houses Bank Public Company Limited
Land and Houses Securities Public Company Limited
or appoint selling agents